Hong Kong won 2nd place in U8 and G12 in the East Asian Chess Championships 2016
Hong Kong won 2nd place in U8 and G12 in the East Asian Chess Championships 2016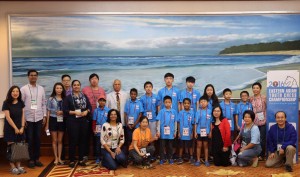 East Asian Chess Championships 2016 was held from 4th to 11th August in South Korea. A total of 120+ players from countries of East Asian has participated.
There were a total of 12 players sent to Korea by the Federation, ranges from U8 to U18, namely CM Bao Jin Wen, Mahir Uppal, Savin Peramunkettilleke in U8, Kaden Timothy Chan, Seth Peramunkettilleke, Steven Kong in U10, Rachel Lu in G12, Huang Ho Pang, Pak Liu in U12, Oliver Yau in U14, Brian Wong in U16, and Henry Chun Ming Law in U18 participated in this 9 rounds tournament.
They were accompanied by their parents and led by Head of Delegation Sydney Lai.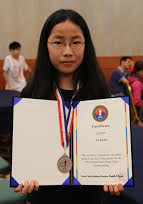 In G12 section, our player Rachel Lu scored 2nd place and has acquired the title of WCM – Woman Candidate Master and became the 2nd WCM in Hong Kong Chess History! Hurray!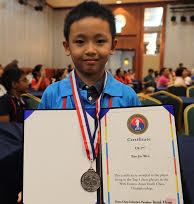 In U8 section, our CM Bao Jinwen also won 2nd place and is eligible to acquire the title CM Candidate Master as well, but as he is already one though.
In U14 Section, our player Oliver Yau ranked 6th, in u10 Section, our player Kaden Timothy Chan scored 5th place while in U12 Section, our player Huang Ho Pang ranked 4th and barely missed the medal.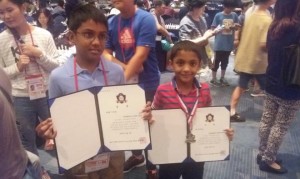 In the world youth mind sports fair, our player Savin Peramunkettilleke (right) has won 2nd place in U7 Section of the Rapid Game.
The experiences and memories of S. Korea are invaluable for our players and parents.
We are looking forward for another tournament in the coming future!